Limited Edition Auto Riverting Set
BUSHWICK RETAILERS
Bushwickretailer's Super Sale is Back!
Presenting our brand-new, cutting-edge Heavy Duty Auto Riveting Tool Set!
It performs the same tasks as your traditional rivet gun, but features a few unique spins to make it even safer and easier to use!
1 of the Heavy Duty Auto Riveting Tool Set's impressive features is its ergonomic handle design! Instead of the usual "pliers" design, ours works more like hedge clippers or wire cutters! And the length  of the handles makes performing even easier because it takes less effort!
And because it minimizes hand fatigue, you can do much more in less time, without overworking yourself!
Whether you're a DIY superstar or a metalworking professional, make this essential Riveting Tool Set a part of your arsenal today!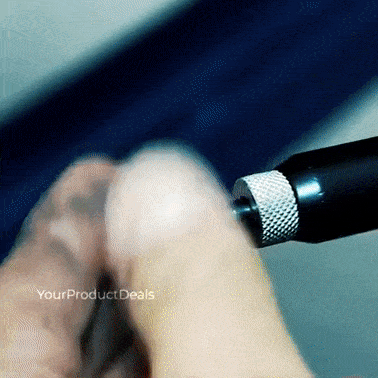 How Does it Work?
We assume most of you are familiar with rivets and how rivets are installed, but for the uninitiated, the whole ordeal is quite simple, but ingeniously designed.
After you've easily inserted your mandrel and rivet into the Riveter, position the rivet into your work-piece, through the hole that's intended for it.
As you close the ergonomic handles together, the Riveter grabs hold of the mandrel and squeezes upwards and the softer metal from the rivet compresses on the inside causing it to flatten up against the inside of your work-piece until the mandrel snaps.
The flattened, expanded size forms the back side of the rivet, and securely fixes it in place.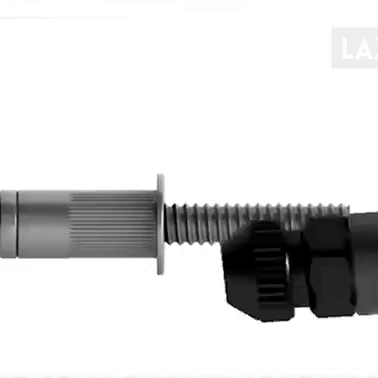 FEATURES:
Helps you easily install rivets while saving you time and energy!
Maximizes workshop productivity - accomplish more without overworking yourself!
Rubber-covered handles for additional comfort!
Hedge clipper handle design easier to use compared to "pliers" design!
Ergonomic handle design also maximizes leverage as you work!
Improved tool-less quick change head design allows you to easily change mandrels by hand as needed!
Made of high quality industrial-grade alloyed steel!
Durable construction - will serve you for years to come!
Replacement wrench
6 pcs rivet nuts
THIS PRODUCT IS A LIMITED PRODUCTION OF BUSHWICK RETAILERS AND IT'S NOT AVAILABLE IN STORES. IT WILL SELL OUT FAST!

Click ADD TO CART to Order Yours Now!
WE DONATE A PORTION OF OUR PROFITS TO ENVIRONMENTAL CHARITIES
Every order you make with us benefits the environment. Thank you for protecting our seas, forests & wildlife with us!
In Stock: Leaves warehouse in 1 to 2 days
Free Worldwide Shipping Available